@estet потому что новости об этом уже с месяц гуляют по интернету, я пару уже ретвитил.
@estet ну я в штосм об этом в 2012 году писал, с тех пор в википедии исчерпывающе написано :)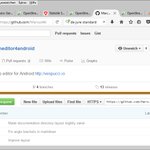 vespucci_editor break out the Champagne or something along such lines, commit #1000 (7 years and counting) #openstreetmap pic.twitter.com/rry4ZenbJO
@komzpa no. But good thing there are no such issues now, right?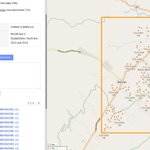 Chocolate Hills forever! openstreetmap.org/changeset/3582… (via ToeBee / PovAddict) pic.twitter.com/IoleN99zv5
I hate to say it, by @SteveC was right. I didn't believe until I tried. Does not mean I'll give up though.
We have no presumption of innocence in OSM. Any slightly important change must be approved by ALL w-groups and the Board. You WILL be mocked
@trolleway не думаю, что на онлайн-картовстрече уместно генерировать эти полигоны.
@putnik только завтра; только в Москве; только для тех, кому не лень выходить из дома; зима на улице. Следующие несколько выходных заняты.