Обнаружил, что я — первый член Совета не из Западной Европы или Северной Америки. За все 9 лет с основания. So much for diversity.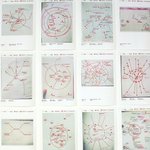 City_ID Mind maps of #Moscow. As drawn by Muscovites and visitors. @CityLab @guardiancities #MindMap #LegibleCities pic.twitter.com/8buzHsptEa
Прошли выборы, и сообщество замерло: в talk@ за трое суток ОДНО сообщение, в tagging@ тишина уже более 100 часов!
Если ночью не шевелиться и хорошо прислушаться, можно услышать, как дешевеет Nokia HERE: tass.ru/ekonomika/2500… (даже за время продажи!)
@andygol_ @ilyazver @mikel спасибо! OSM сам себя продвигает, наша задача — чтобы он при этом спал спокойно, и вставал на работу с улыбкой :)